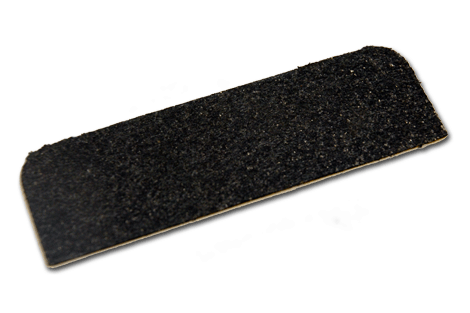 Graphite-based Radius Hinge Pad (1x100x30mm)
The Fire Seal Shop stocks graphite hinge pads (with radius corners), an intumescent seal for use behind hinges when a fire rating is necessary. The pads are 1mm thick and have an overall size of 100x30mm. They have been tested up to 60 minutes fire integrity.
---
* Due to the technical nature of our products they are designed to be installed by a professional.
* Actual product may vary from images.
** All information given is for guidance purposes only. Information is offered in good faith but cannot be used in place of current test evidence.
*** Diagrams not to scale.
**** Information is to the best of our knowledge and we reserve the right to change specification without notification.
---
We Also Recommend