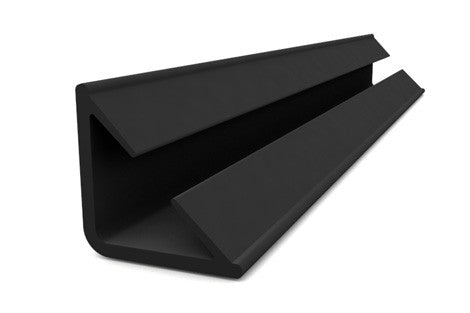 LAS1212 Perimeter Door Seal
These self-adhesive perimeter door seals are fitted in the rebate of a door frame to contain smoke, sound, draughts, dust and light. Strategically located in the impact free zone, the seal adheres to the frame quickly and easily without having to remove the door.
The seal consists of a semi-rigid flame retardant PVC carrier combined with twin elastomeric sealing blades. An aggressive self-adhesive backing tape is situated on both sides of the carrier.

NB. To ensure proper adhesion, contact surfaces must be clean & any paint well-cured.
Size
12x12mm
Length
2100mm
---
* Due to the technical nature of our products they are designed to be installed by a professional.
* Actual product may vary from images.
** All information given is for guidance purposes only. Information is offered in good faith but cannot be used in place of current test evidence.
*** Diagrams not to scale.
**** Information is to the best of our knowledge and we reserve the right to change specification without notification.
---
We Also Recommend